Mixed forecast for New Year's Eve

NZ Newswire
29/12/2016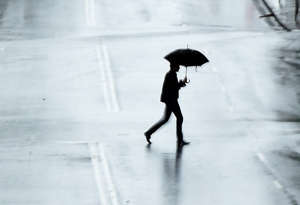 New Year's revellers in New Zealand are facing a mix of weather to welcome in 2017.
Metservice is tipping a dry and sunny final day of 2016 for the North Island on Saturday.
But people in parts of the South Island should expect wet weather over the weekend.
"The good news is our forecasters are picking a dry and sunny day to end the year for the North Island, perfect for hanging out at Rhythm and Vines in Gisborne," meteorologist Emma Blades said.
"However, conditions change over the North Island to start 2017, with a warm but wet flow pushing over the area and likely to continue for several days."
Ms Blades said north-westerly winds were forecast to pick up on Saturday evening for Wellington, "so do check the latest forecast if you're planning any New Year's fireworks".
She said the west and and the south of the South Island were likely to be wet over the weekend.
The east of the island was looking dryer, with just a few spots of rain likely.
With a strong, north-west foehn wind forecast for Canterbury, temperatures there could reach the low 30s on New Year's Day.
"Some areas are harder to pick," Ms Blades said.
Queenstown and Wanaka looked likely to dry out in time to welcome in the New Year, but people there should check the latest forecasts before venturing out.