Mob member wanted for arrest

NZ Newswire
16/06/2016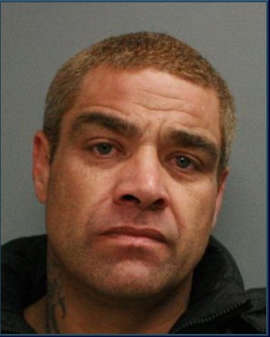 Police are warning the public not to approach a Mongrel Mob member wanted in Auckland for arrest.
Matthew Speck, 40, has failed to appear in court on various charges including burglary and possession of methamphetamine.
Police say the gang member has an extensive criminal history and is aware police are looking for him.
He has a tattoo on the right side of his neck, and a swastika tattoo on his wrist.
It is not known if he has a car.
Police warn he should not be approached and anyone who sees him should contact police.