Monk's Hill Ventures Launches $80M Early-Stage Fund For Asian Startups

TechCrunch
15/05/2014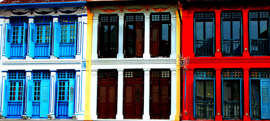 Though there are many promising startup ecosystems in Asia, founders there have to cope with a lack of venture capital funding and mentorship. hopes to address those challenges with a $100 million SGD (about $80 million) fund that will provide early-stage funding and guidance from experienced entrepreneurs, including founders of ,  and , to Asian startups that want to expand globally. The new firm currently has offices in Singapore and Jakarta.
Monk's Hill Ventures wants to help close the gap for startups in Asia. While the firm plans to seek out startups throughout Asia, it will focus especially on ecosystems in Southeast Asia, where there are many opportunities for tech companies because of the . These cities include Singapore, Jakarta, Bangkok, and Manila.
Monk's Hill Ventures will provide portfolio companies with early stage and Series A and B funding and also support startups from other parts of the world that want to expand into Asia.
All members of founding team are experienced entrepreneurs. Peng T. Ong was the founder and CEO of content-management systems firm , which went public on NASDAQ in 1999. Ong was also a co-founder of Match.com and and last served as a partner at , a VC firm based in China. Kuo-Yi Lim was formerly CEO of Infocomm Investments, a $200 million venture capital fund that invested in startups including , , and . Stefan Jung is the co-founder and managing director of Rocket Internet properties Zalora and . Jung was as venture partner at , a $200 million early stage fund, where he led the investment in Indonesian startup .
Special advisor Thomas Clayton is the founder of Sequoia Capital-backed Bubbly. Before Bubbly, Clayton led the mobile business unit at BEA Systems, which was acquired by Oracle in 2008 for $8.5 billion. Combined, companies launched by Monk's Hill Ventures' partners have reached major Asian markets including China, Japan, India, and Indonesia.
In a press statement, Ong said, "There are clearly two big gaps in the market. One is the much talked about Series A funding gap. However, the more significant one that we see is the lack of seasoned entrepreneurs, with deep operating experience, as investors–people who can roll up their sleeves and really help entrepreneurs."
Image by used under a license