More mergers and takeovers predicted

NZ Newswire
1/03/2017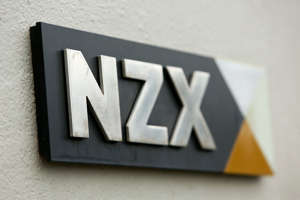 New Zealand is likely to see more merger and acquisition activity this year as relatively cheap capital and private equity firms flush with funds stoke demand, says law firm Chapman Tripp.
The NZX doesn't have a huge pipeline of initial public offerings, although capital is readily available through secondary capital raisings and interest rates are still near multi-decade lows.
However, Chapman Tripp partner Tim Tubman doesn't expect to see a return to the over-leveraged deals that occurred before the global financial crisis, with lenders pickier about what they'll and how much risk they'll take on.
"We're not seeing irrational exuberance, it's more rational exuberance - there's all this cash there but people are being sensible about it, they are looking at what makes sense," Mr Tubman told BusinessDesk.
"We are seeing rational, strong competition for good assets."
That M&A activity has already picked up in New Zealand, with full and partial takeover bids for Hellaby Holdings, Abano Healthcare, Airwork Holdings and TeamTalk, and possible mergers of Fairfax New Zealand and NZME, and Sky Network Television and Vodafone New Zealand which is up in the air after getting rejected by the Commerce Commission.
Mr Tubman said sectors that were likely to see activity include media and financial services, which were facing major structural changes as publishers and broadcasters try to find new revenue models and lenders adapt to tighter capital requirement regulations.
New Zealand's growing Maori economy and the increasingly established iwi corporate players would also play a bigger role, which Mr Tubbman said would create new opportunities to align with Chinese investors.
"The synergy for me over time is that there's a natural alignment between Chinese investment horizon and iwi," he said.
"Particularly to get some alignment between iwi in New Zealand with some of the primary assets coupling with partners in China with some of that distribution - you can see that being quite powerful and with a really good alignment of values."