More than 100 Kaikoura homes red stickered

NZ Newswire
1/12/2016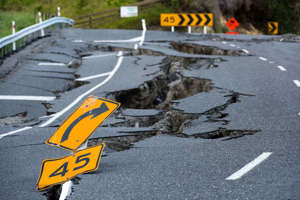 More than 100 Kaikoura homes are too dangerous to live in because of earthquake damage.
Building and Housing Minister Nick Smith has visited the town and announced a $500,000 fund for temporary accommodation.
"There has been significant displacement of people, with 117 residential properties red stickered and about 430 yellow stickered," he said.
Red stickers indicate a building is unsafe and no one is permitted to enter, while yellow stickers mean assessment is required.
"The housing situation in Kaikoura faces not only the extra pressure of people being displaced from their homes but also significant vacancies in the accommodation sector from the lack of tourists."
Dr Smith says there will be strong demand for worker accommodation for the hundreds of construction staff needed to rebuild the highway, homes and other infrastructure.