More than 3000 submissions on dog laws

NZ Newswire
30/08/2016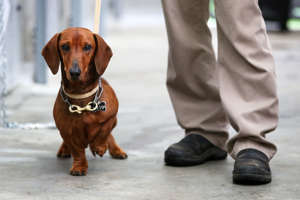 © Fiona Goodall/Getty Images A dog who is at the shelter after he bit someone in Auckland, New Zealand More than 3000 people have made submissions on dog control laws as the government looks for ways to reduce the risk of attacks.
Associate Local Government Minister Louise Upston says they overwhelmingly identified dog owners and poor education about dog behaviour as the two biggest contributing factors to attacks.
"Interestingly, despite being predominantly dog owners, respondents typically considered dog owners to be problematic because bad owners created dangerous dogs and dangerous situations," she said.
"Respondents typically saw education about dog behaviour and dog ownership as the best ways to reduce dog attacks."
Ms Upston says submissions also highlighted the concern that many people, and especially children, didn't know how to safely interact with dogs and often misunderstood behavioural signals.