Motel murder jury resume deliberations

NZ Newswire
25/04/2016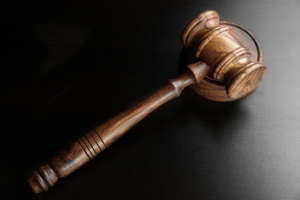 A jury is set to resume making its decision in the trial of two teens accused of beating a man to death in an Auckland motel room.
Leonard Nattrass-Bergquist, 19, and Beauen Wallace-Loretz, 18, have been standing trial accused of the murder and robbery of Ihaia Gillman-Harris, 54, at the Ascot Motel in Epsom on December 27, 2014.
The nine women and three men of the jury will on Tuesday return to deliberations in the High Court at Auckland, after so far deliberating for more than a day since retiring on Thursday afternoon.
The prosecution says the teens convinced Mr Gillman-Harris to drive them to a motel before they attacked him - leaving him with fatal injuries - and took his money and car.
But the defence says the older man was a predator who tried to sexually assault one of the teens and they only attacked him in self-defence.
The trial is in its fourth week.