MP wants landlords to test for meth

NZ Newswire
15/06/2016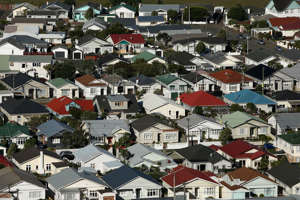 © Getty Images / Hagen Hopkins Houses in Wellington A National MP wants landlords to be given stronger powers to test their properties for methamphetamine contamination.
Andrew Bayly has drafted a member's bill he says is necessary because the number of contaminated houses is increasing.
His bill would make it obligatory for landlords to provide rental accommodation free of contamination.
"The proposed changes specifically enable landlords to enter premises with appropriate notice for the purposes of testing for `P' and other dangerous substances," he said.
"They also reinforce that tenants can be removed when a house is uninhabitable, and ensured contaminated houses aren't tenanted."
In February this year Social Housing Minister Paula Bennett said at least 370 state houses were vacant because of methamphetamine contamination.
Mr Bayly's bill will go into the members' ballot, and won't be debated in parliament until it's drawn.
There are more than 70 in the ballot and one or two are usually drawn every second Wednesday parliament sits.