Mum critical after shortchanged by system

NZ Newswire
26/04/2016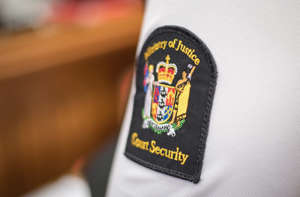 "It's not disappointing if you don't expect anything."
Selina Eruera isn't angry that her family won't get any of the court-ordered $75,000 reparation following the death of her 19-year-old son Eramiha Pairama in a Bay of Plenty forestry accident in 2013.
She says she got satisfaction from the successful court case, when the Council of Trade Unions brought a private prosecution after the Labour Department decided against legal action.
However, she is disappointed the system allows people to put their business into liquidation and avoid paying either the court-ordered reparation or $25,000 fine.
The shareholders of Puketi Logging put the company into liquidation within weeks of being ordered to pay the reparation last year.
The company says it had no other option and the CTU prosecution had helped it go under.
Ms Eruera said she had gone through a lot because safety officials wouldn't prosecute the company. It was like the Pike River Coal mine company case, she said.
"That's what the system has created, the opportunities for businesses to do the same thing.
"There are some people out there who are snakes."
Ms Eruera said Puketi owner Lawrence Harper had not done the right thing by her son.
"I think he failed because my son had an accident the week before and he didn't think anything of it."
Despite that, she says she is not bitter towards him. If she met him in the street: "I'd probably say kia ora."