Mums paid $5 less p/h than dads

NZ Newswire
27/02/2017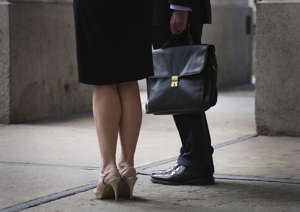 © Philip Toscano/ Press Association Mothers are paid on average $5 less per hour than their male counterparts, according to figures released by Statistics NZ. Mothers get paid on average $5 less than fathers in New Zealand, according to Statistics New Zealand.
The 17 per cent pay gap shows that an average father earns $28.30 an hour, while a mum will only make $23.40.
However, the pay gap between men and women without children is only 5 per cent.
Despite the pay differences between men and women, parents earn more on average than men and women without children.
"Mothers with dependent children earn more than $23 an hour, on average, almost $1 an hour more than men and $2 more than women without children," Insights manager Stephen Oakley said.
Research shows that mothers may get less because they spend more time caring for children, which interrupts full-time paid work and which may reflect breaks from work and reduced work experience.