My Food Bag seeks new equity to expand

NZ Newswire
3/05/2016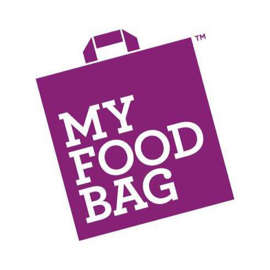 © Facebook / My Food Bag My Food Bag seeks new equity to expand My Food Bag Holdings, New Zealand's biggest home delivery meal kit service, is seeking new investment to expand its business.
The Auckland-based company said it's seeking expressions of interest from equity investors and has appointed PricewaterhouseCoopers to manage approaches.
My Food Bag was founded in 2013 by Cecilia Robinson, who is the company's chief executive alongside her husband James Robinson, and is fronted by celebrity chef Nadia Lim and backed by former Telecom chief executive Theresa Gattung and Saatchi & Saatchi chairman Kevin Roberts.
The company, which is benefiting from demand for food convenience and healthy living, plans to launch new products over the next two years to extend the size and reach of the business, according to a flyer for investors released today.
"We are open to a range of equity options and possible outcomes. We are really open minded. We just want to accelerate our growth at this stage," Cecilia Robinson told BusinessDesk.
My Food Bag estimates it is New Zealand's third-largest food retailer behind the country's two dominant supermarket chains, Foodstuffs and Countdown.
It expects its revenue to rise to more than $135 million in the year ending March 31, 2017, and accelerate to more than $200 million in 2018 as it benefits from a new product which will expand and diversify its target market, and extends a "hugely popular product" targeting new customers. It didn't provide further details.
The service has more than 35,000 active customers across New Zealand and Australia.
It makes 14,000 weekly deliveries, with a 120 per cent annual growth rate.
The company has had a number of unsolicited approaches from trade parties and venture capital investors since they launched. Robinson said they don't have a preconceived idea of how much equity they would like, or how much of a stake initial investors would want to retain, and wouldn't rule out publicly listing.