Napier-Wairoa rail link on track for 2017

NZ Newswire
5/10/2016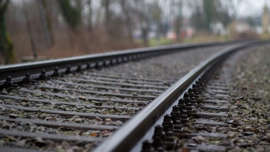 Plans to reopen the Napier-to-Wairoa rail link are back on track after a commercial agreement between KiwiRail and Napier Port.
Under the deal, Napier Port will run a dedicated log service beginning in the last quarter of 2017, once the port has approved KiwiRail's updated forecast cost for restoring the line.
The Napier-to-Gisborne line was mothballed in 2012 and KiwiRail chief executive Peter Reidy says the return of commercial rail services in the region is a boost to business growth.
"We had always signalled that the line could reopen in the future, as long as there was sufficient freight volume available to support rail operations and the necessary investment in infrastructure was made," he said.
Napier Port chief executive Garth Cowie said the East Coast region was expecting a considerable increase in log exports from late 2017, with significant volumes forecast through Eastland Port in Gisborne and Napier.
"The increasing long-term log volumes from Wairoa will stretch the capacity and infrastructure of both road and rail in the whole East Coast region," he said.
"It's vital that we have the capability within the wider region to transport these in a reliable, efficient and environmentally friendly manner."
The Wairoa log service would initially comprise two services each Saturday and Sunday.
It would complement rail capacity that Napier Port had already committed to in the central North Island with its dedicated weekday log service from the Whanganui, Palmerston North and Woodville areas.