National support falls in latest poll

NZ Newswire
21/12/2016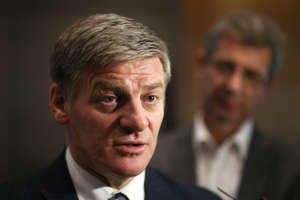 Support for National fell to 45 per cent at the start of December, but it's not clear if the party's leadership change had anything to do with the latest poll.
The Roy Morgan poll shows support for a Labour/Green alliance is up to 43 per cent and an election held now would have a close result, as a result of National's 4.5 per cent fall.
The poll was carried out between November 28 and December 11, covering the week before former prime minister John Key's shock resignation and the following week which saw Jonathan Coleman and Judith Collins contest Mr Key's eventual successor Bill English for the leadership.
"If new PM Bill English is to successfully contest next year's New Zealand election and win a fourth term for the National Government he will need to come up with new policies in the area of Housing to convince New Zealand electors he deserves his own mandate as prime minister," Roy Morgan executive chairman Gary Morgan said of the results.
The polls also showed support for National's partners was down - the Maori Party at 1 per cent, Act at 0.5 per cent and United Future at zero.
Support for Labour polled at 28.5 per cent, the Greens were unchanged at 14.5 per cent and NZ First fell slightly to 7.5 per cent.
The 872 Kiwis surveyed were also asked whether New Zealand was heading in the right direction.
While 58.5 per cent agreed it was, 27.5 per cent said no, a figure that's on the rise.