Nelson retiree almost loses $40k to scam

NZ Newswire
25/11/2016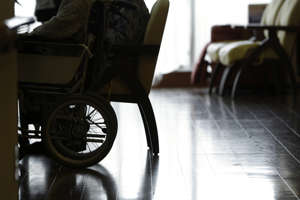 © Kiyoshi Ota/Bloomberg Police want Kiwis to keep an eye out for their elderly parents and neighbours as scammers almost make-off with $40,000 from a Nelson retiree. Police are reminding Kiwis to look after their elderly parents and grandparents after a Nelson retiree nearly lost $40,000 in a telephone scam.
Nelson Bays Area Commander, Inspector Mat Arnold-Kelly, said the scammers, targeting retirement village residents, would have gotten away with the cash had the fraud unit at the victim's bank not acted quickly.
"This targeting of elderly people is shameful," Insp Arnold-Kelly said.
"This is a timely reminder to people to take good care of their parents and grandparents. Remind them of the dangers of giving out information to people over phones or via computers."
"We would also urge people to keep an eye out for their neighbours who don't have family support, as the more isolated people are, the more vulnerable they become to these predators."