Netball NZ launch hunt for height

NZ Newswire
10/10/2016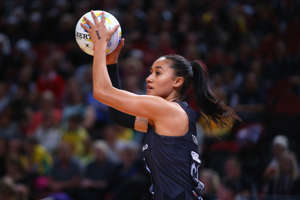 Netball New Zealand is searching high and low - but mostly high - in a bid to boost its stock of players taller than 1.90m.
Netball experience isn't necessary in the "hunt for height", which began last week and is targeting women between 16 and 19 years of age who are taller than 1.90m and have good movement and co-ordination skills.
"As part of a nationwide search, we are on the hunt to find tall athletes with the potential to become future Silver Ferns in the shooting or defensive circles on the court," the Netball NZ website's high performance page says.
"Even if you have no netball experience, as long as you meet the above criteria we want to hear from you."
On-line registration is open until October 25, when athletes will be assessed for the next phase, and NNZ chief executive Jennie Wyllie says the campaign is looking to target 8-12 athletes.
"It's a targeted campaign - as part of our high performance strategy, we've identified there's a bit of a gap in terms of tall athletes coming through;" she told NZ Newswire.
"While we think our pathway is working quite well, tall girls seem to be dropping out of the sport."
Those taller athletes are either being picked up by other sports where height is a factor, or dropping out entirely, she added.
New Zealand's most successful shooter ever, Irene van Dyk, was 1.90m tall, while 102-cap goal attack Maria Tutaia is 1.88m and current shooter Bailey Mes 1.86m.
Recently retired goal defence Leana de Bruin, who played 104 Tests for New Zealand, stretched the tape to 1.90m.
Across the Tasman, goal shoot Caitlin Bassett's height at 1.93m plays an important part in the Diamonds' game plans, as demonstrated in Sunday's first-up 68-56 Constellation Cup win over the Silver Ferns in Sydney.
Ranked fourth in the world, Jamaica have two of the tallest international shooters in Jhaniele Fowler-Reid, at 1.98m, and Romelda Aiken (1.96m).
Wyllie says height is obviously not the sole criteria for a top-class international netballer.
"We've got a group of really talented athletes that are never going to be that height - it's not always one size fits all," she said.
"We've always benefited from having some height, but also some variety.
"This is only one area that we've identified as an opportunity to execute better game plans and styles of play."