Netflix prices go up after Netflix tax

NZ Newswire
3/10/2016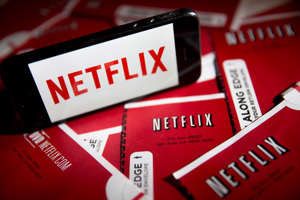 © Andrew Harrer/Bloomberg Netflix prices go up after Netflix tax Video streaming company Netflix has raised its service prices as GST comes into effect for digital goods.
New legislation requiring international firms to charge GST when selling digital services to New Zealanders - nicknamed the Netflix tax - came into force on Saturday.
The tax's namesake company has now announced its passing some of that cost onto customers, with its standard services going from $12.99 to $14.99 in a months' time.
The entry-level service will go from $9.99 to $11.49 and premium from $15.99 to $18.49.
Other companies also increasing prices due to the change on October 1 include Photoshop publisher Adobe and video call service Skype.
The tax is expected to raise about $40 million a year for the government, although retailers say it could be between $200m and $500 higher if it were also applied to physical goods.