New Auckland port options to be detailed

NZ Newswire
30/06/2016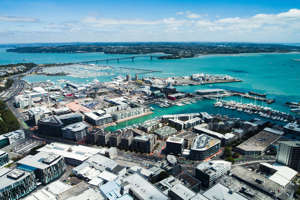 © NAZABB Photography/Moment Open/Getty Images New Auckland port options to be detailed A study is about to be released on the best long-term place for Auckland's under-pressure central city port - but the details have already been leaked.
The two shortlisted options are in Firth of Thames and the Manukau Harbour.
Northland has been ruled out as too expensive.
But any new port will not come cheap - estimates start at $4 billion - and will only come after the current site runs out of space.
The study's report, on how best the port can grow to meet demand, will be released on Friday at noon as part of the agenda for next week's Auckland Development Committee meeting.