New bracelets after spate of removals

NZ Newswire
29/06/2016
Police have now issued a fourth appeal in two days for sightings of fugitives who have allegedly cut off their electronic monitoring bracelets.
On Wednesday, police said they were looking for Cain Douglas-Tera who went missing from Ngaruawahia in late May.
He was considered dangerous and should not be approached.
Police described him as a Pacific Islander, 170cm and of "fat build".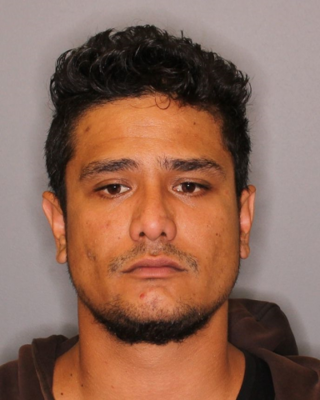 © NZ Police Lyndon Keil On Tuesday, police said they were also looking for Invercargill man Quintin Hamilton, Wainuiomata man Lyndon Keil and Auckland woman Jahna Bradley-Erikson, 18.
All had allegedly cut off their electronic monitoring bracelets this week or earlier this year.
Hamilton and Keil are also considered dangerous.
Police Minister Judith Collins says new, tougher bracelets will be rolled out in the next few weeks.
In a statement, Corrections acting deputy national commissioner Darius Fagan said 1000 of the new straps had already been ordered and were currently being manufactured.
© NZ Police Quintin Hamilton But he could not say when they would be rolled out, due to security issues.
"The strap was selected after a rigorous testing process including staff physically wearing the straps and testing their ability to be cut; their responsiveness with alerts; sensitivity and wearability," he said.
Mr Fagan said fewer than 1 per cent of offenders who removed their electronic monitoring bracelets weren't caught the same day.
"This equates to between 20 and 40 individuals," he said.
However, Labour leader Andrew Little says the current bracelets aren't good enough.
"What it tells you is the bracelets don't work, or at least are not secure, and they've got to do something better," he told reporters.
"Can we have bracelets that you can't take off, slip off or cut off?"
Police Commissioner Mike Bush wouldn't comment on the new bracelets, but said police respond immediately if bracelets are tampered with.