New LVRs officially in force

NZ Newswire
30/09/2016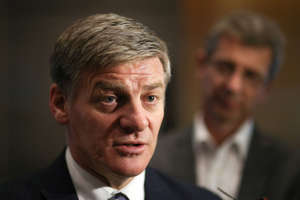 Tighter loan restrictions on property investors are now officially in force.
The Reserve Bank set the October 1 start date but banks began introducing the new loan-to-value ratios soon after they were announced in July.
Most Auckland investors have to pay a 40 per cent deposit, up from 30 per cent.
Most of those outside Auckland also have to pay a 40 per cent deposit, up from 20 per cent.
Owner-occupier mortgages are generally still set at 20 per cent, although banks can offer a small number of loans at less than that.
The Reserve Bank set the new LVRs to help control rapidly rising house prices, particularly in Auckland.
Finance Minister Bill English expects they will have a limited impact.
"The long-term solution is more homes on the ground," he said.
"And buyers are starting to believe house prices won't keep going up because they can see more houses being built."
The Labour Party thinks the effect of the new LVRs will be temporary.
It's long-held position is that the government needs to do more to control house prices, including banning foreign investors from buying existing houses.
Labour says if foreign investors want property here, they should only be able to buy land and then build new homes.