New ministry to replace CYF

NZ Newswire
28/07/2016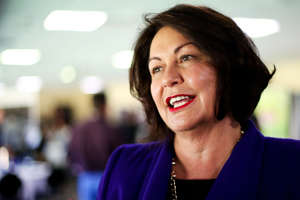 © Hagen Hopkins/Getty Images Hekia Parata Child, Youth and Family will be replaced by a new ministry in March next year, it has been confirmed.
It's expected to be called the Ministry for Vulnerable Children and a chief executive is reported to have already been selected.
Acting Social Development Minister Hekia Parata confirmed the change.
"CYF as we know it will no longer exist after March 2017," she said in an interview with Fairfax about wider issues around vulnerable children.
Labour and the Public Service Association are criticising the government's intentions.
"This latest move continues to narrow the parameters for those who need support, and risks letting children fall through the gap," said Labour's spokeswoman for children Jacinda Ardern.
Labour's policy is to create a Ministry for Children, which Ms Ardern says would be responsible for the wellbeing of every child.
© John Cowpland/SNPA CYF will be replaced by the Ministry of Vulnerable Children The PSA is worried the new ministry will lose CYF's focus on families.
"The people working at CYF must be resourced and supported to help children and families, no matter what their agency is called," said PSA national secretary Glenn Barclay.
CYF is currently being restructured after the minister in charge of it, Anne Tolley, said it wasn't doing its job properly.