New plan to safeguard rare sea lions

NZ Newswire
10/05/2017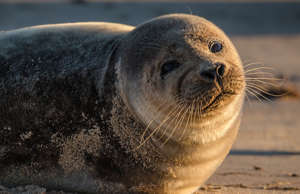 © Getty Images A sea lion. The government is putting $2.8 million into a new strategy to manage the threats faced by a rare species of sea lion.
Conservation Minister Maggie Barry says the population is less than 12,000 and it's estimated about 2000 pups were born on New Zealand's sub-Antarctic islands this season - up 14 per cent on last season.
The first new breeding colony is on the verge of being established on Stewart Island - and she says the main threat will be from people.
"New rangers will implement community education programmes, respond to sea lion incidents and assist in beach monitoring," she said.
There will also be more research into the disease klebsiella pneumonia that kills sea lions.