New rules to protect bobby calves

NZ Newswire
31/07/2016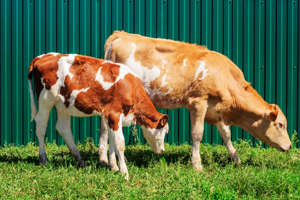 New regulations to strengthen the law around the treatment of bobby calves are in place.
The rules come into effect from Monday, which is in time for the spring calving season.
"They are an important step in protecting animals and New Zealand's reputation as a responsible producer," Primary Industries Minister Nathan Guy says.
There was uproar over the treatment of bobby calves when animal welfare group SAFE went public in November with a video showing bobby calves being thrown, kicked, beaten and dead in cages.
SPCA NZ has said the Ministry for Primary Industries missed an opportunity to go further to protect the calves with the new regulations. It wanted bobby calves to be ten days old before being transported.
CHANGES
* Young calves must be at least four days of age and physically fit before they are transported for sale or slaughter.
* Maximum 12 hour journey for young calves being transported.
* Prohibiting the transport of young calves by sea across Cook Strait.
* Prohibiting the killing of any calves by use of blunt force to the head, except in an emergency situation.