New tests on Euro Corp steel mesh

NZ Newswire
22/04/2016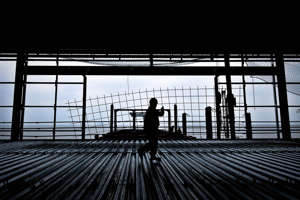 © Ben Birchall/PA Archive/Press Association A construction worker is silhouetted as he carries steel mesh past the end of the pier Euro Corporation can resume selling its ductile steel mesh product used in residential construction after reaching a deal on new tests.
It is one of three companies involved in Commerce Commission concerns about testing on the mesh.
Euro Corp and Brilliance Steel both agreed last month to stop selling their steel mesh products after the commission's initial testing showed they didn't meet the standard requirements in relation to elongation.
Steel & Tube Holdings, a much bigger supplier than the other two, was also then embroiled in the dispute after commission tests found its seismic mesh also didn't meet the required standards.
Steel mesh is typically used as reinforcement in concrete floor slabs during the construction of houses, garages and other buildings and can also be used in driveways and pathways.
Under the interim agreement with Euro Corp, the commission has agreed to allow it to sell batches of steel mesh provided they pass specific independent testing and haven't failed testing in the past.
Euro Corp has also signed court enforceable undertakings that require each current and future batch of the steel mesh to get tested at an accredited laboratory and the test results have to be sent to the commission.