New Zealand set to introduce mobile phone earthquake alerts

DPA German Press Agency
7/03/2017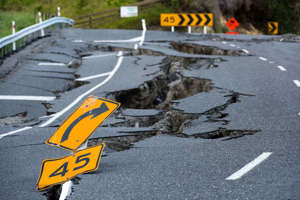 New Zealanders and visiting nationals will receivealerts about earthquakes and potential tsunamis on their mobilephones by the end of the year, the country's Civil Defence Ministersaid Tuesday.
All mobile phones in a specific area would receive the so-called cellbroadcast messages without downloading an app or subscribing to aservice, Gerry Brownlee said in a statement on Tuesday.
"The alerts are received automatically and for free," Brownlee said.
"An alert will be sent out to mobile phones through the cell towersin the affected areas in the event of an emergency."
The service is not only for phones equipped with New Zealand SIMcards but is expected to work on all phones that are enabled toreceive cell-broadcast alerts.
"We can't be 100 per cent sure in advance, but European tourists willprobably be able to see the alerts, since they would likely have aphone enabled for the EU alert scheme," a spokeswoman told dpa.
"The SIM card is less relevant than the software version on the phoneitself in terms of its ability to receive cell broadcasts," she said.
As no technology is fail-safe, radio, television, websites, varioussocial media, smartphone apps and sirens would continue to be used inthe case of emergencies, Brownlee said in the statement. 
New Zealand sits on the "Ring of Fire," an arc of seismic faultsaround the Pacific Ocean where earthquakes are common.
# Notebook
## Internet links- [Government press release](http://dpaq.de/ZqdbE)
More From DPAGerman Press Agency

DPA German Press Agency