New Zealanders keen to ditch the Queen and seek independent state when she passes away

The Independent
6/09/2016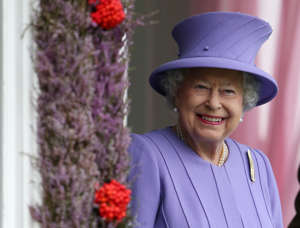 © Andrew Milligan/PA Wire/Press Association Queen Elizabeth II attends the Braemar Royal Highland Gathering at the Princess Royal and Duke of Fife Memorial Park, Braemar The majority of New Zealanders would prefer to have an independent head of state instead of being ruled by the British monarchy, it has been claimed.
In a new poll carried out by New Zealand Republic, a republican pressure group, 59 per cent of people voted in favour of having an independent head of state, while 34 per cent of people said they would prefer to keep the monarchy when the next head of state is named.
The poll shows an increase in favour of independent rule since March 2014, when 47 per cent of people said they would not keep the monarchy.
Peter Hamilton, chair of New Zealand Republic and the former deputy secretary of foreign affairs and trade said he believed Brexit, the flag debate and the Queen's age had contributed to the outcome of the vote, Stuff reported.
But Dr Sean Palmer, chair of the organisation Monarchy New Zealand, questioned the result.
The group polled 1,000 people over the age of 18 and were asked: "What is your preference for New Zealand's next head of state?".
Of the 59 per cent of people who voted for an independent head of state, 44 per cent of people said they wanted one directly elected, while 15 per cent said they would be happy for the country's next representative to be parliamentary elected.
Dr Sean Palmer highlighted that the votes of these two groups had been added together "despite the fact that those two groups may not see eye to eye on anything".
He told the New Zealand Herald: "They lump them together and declare a great victory."