Ngaro's warning to Labour candidate

NZ Newswire
14/05/2017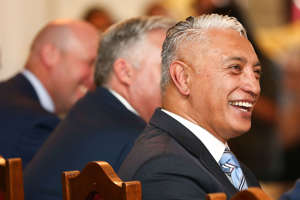 The government's associate housing minister Alfred Ngaro has hinted Labour list candidate Willie Jackson could lose support for his interest in a second charter school if he bags National on the campaign.
"We are not happy about people taking with one hand and throwing with the other," he told a National Party conference in Auckland, according to Newsroom.
"If you get up on the campaign trail and start bagging us, then all the things you are doing are off the table. They will not happen."
NZ First leader Winston Peters accused National of using shady tactics to get their way politically.
"What National is doing is cutting people off at the knees, regardless of what they are doing in the community, if they don't agree with National's neo-liberal, right-wing agenda," he said.