Nil tolerance call for homophobia in sport

NZ Newswire
26/10/2016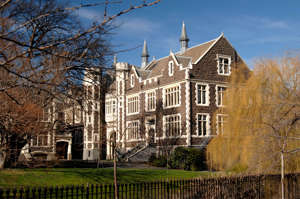 New Zealand's sporting bodies have been urged to adopt a zero tolerance stance towards homophobia and other discriminatory behaviour.
An Otago University report says organisations should develop clear anti-discrimination and inclusion policies and education programmes.
It says zero tolerance should cover players, coaches, administrators and fans.
The report, Anti-homophobia and Inclusion Policies in New Zealand Sport Organisations, was prepared by sport management researcher Dr Sally Shaw.
It used workshops and interviews to look at how the six national organisations governing rugby, netball, hockey, rugby league, soccer and cricket were addressing policy change.
It found that most of the participating bodies identified homophobia as an issue and a number were beginning to develop policies in response.
Dr Shaw said it was vital to start early with education at schools and clubs, and in youth sport.
"Young lesbian, gay and bisexual athletes are far more likely to stay in the closet because of fear of bullying and discrimination than older athletes," she said.
The report cited 2015 research showing that 81 per cent of New Zealand's gay sportsmen and 74 per cent of lesbian sportswomen under 22 reported being either partially or totally in the closet with their team-mates.
Dr Shaw said it came through that the study participants showed genuine commitment and goodwill towards bringing about change around homophobia.