No fault with grounded Air NZ plane

NZ Newswire
13/07/2016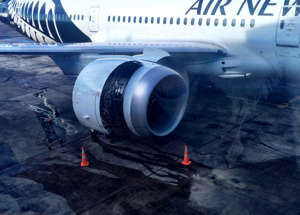 Engine smoke which forced an Air New Zealand flight from Auckland to Sydney to be aborted has turned out to be nothing more than normal water vapour.
Flight NZ103 returned to its gate on Tuesday after passengers reported seeing the smoke coming from the Boeing 787's right engine.
Despite the airline initially saying an "engineering issue" had been detected, safety officer Captain David Morgan said on Wednesday it turned out to be water vapour.
"We have also consulted the engine manufacturer Rolls Royce which confirms this phenomenon occurs more in certain conditions," Capt Morgan said.
The vapour was normal for the engine, he said.
He thanked passengers for bringing it to the attention of crews so it could be properly investigated.
Passengers were transferred to another plane for their flight.