No HNZ dividends for the government

NZ Newswire
11/07/2016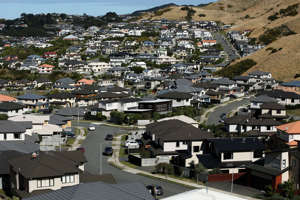 Housing New Zealand won't be paying a dividend to the government this financial year or the next.
Instead it will use the money to increase its stock of social housing. Finance Minister Bill English, who is responsible for HNZ, says the agency has revised its financial plan.
"This revised financial plan proposes significant new capital for building houses," he said on Monday.
"As is usual for public entities requiring new capital, the investment will be funded by retained earnings and fresh equity." Labour says it's a panic move. The party on Saturday announced a Labour-led government would turn HNZ into a ministry and stop taking dividends from it.
"This year's budget documents show dividends from Housing NZ of $38 million in 2016 and $54m in 2017 going into the government's coffers," said finance spokesman Grant Robertson.
But Mr English says those figures appear to be based on older HNZ numbers dating from almost a year ago.
"After budget forecasts were finalised we were advised by HNZ that it is now forecasting a tiny surplus in financial year 2016/17 and is proposing that no dividend be paid," he said.
"Due to the ramping up of HNZ's social housing programme, it will require more capital and we do not expect to receive a dividend in financial year 2017/18 either."
The Greens say it's a backdown. "Just a couple of months ago Bill English said HNZ needed to pay a dividend to stay `disciplined'," said co-leader James Shaw.
"So I'm pleased National is recognising that the most important thing HNZ can do right now is build more houses."