No plot to kill off SuperGold Card: Key

NZ Newswire
6/04/2016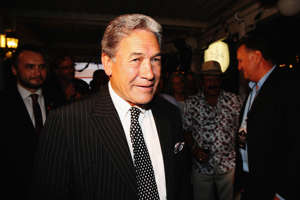 The government has rejected claims by Winston Peters that it's plotting to kill off the SuperGold Card.

The NZ First leader says the card, held by more than 640,000 pensioners, is in peril.
He launched a campaign in Wellington on Wednesday to save it.
From July 1, government funding for the free off-peak travel it provides on buses, trains and ferries will change from individual fare reimbursement to bulk funding for councils.
The government also proposes introducing a $28 million cap for five years.
Since December, Auckland Council has made card holders pay $10 for a transport smart card and others are expected to follow its example.
"They've put a lid on funding and shifted responsibility to regional councils who fear having to top it up," Mr Peters said.
"It will only be a matter of time before councils and transport operators pull out of the scheme."
Prime Minister John Key says there's no plot to kill off the card and Mr Peters is grandstanding.
"Definitely not. We've been increasing the amount of money going into the card from $18m to $28m," he told reporters.
He says the government doesn't want transport operators to take advantage of the scheme, and bulk funding will give councils the ability to negotiate services.
© File photo The SuperGold card is carried by 640,000 Kiwis