No re-entry to Pike River mine

NZ Newswire
16/11/2016
Sonya Rockhouse feels like she's let her son down after the government ruled out re-entry of the Pike River mine where his body has been trapped for almost six years.
Families of the 29 men killed in the 2010 explosion were told work to seal the mine would continue despite a plea from them to reconsider the decision.
The families believe it's safe to enter part of the tunnel into the mine where there may be clues to what happened.
There could also be an opportunity retrieve some of the bodies of the victims, they believe.
"I've had information in the last few days that possibly my boy might be in the drift and it just makes me feel sick to think that they're going to seal it up," Ms Rockhouse told RNZ on Thursday.
"The fact of the matter is we're not talking about getting in the mine, we're talking about getting in the drift and if they do a staged re-entry it can be done safely."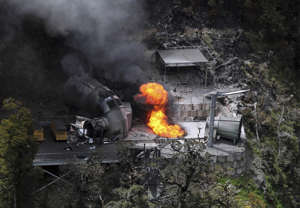 She feels she's let her youngest son down, but hopes he knows how hard she and Anna Osborne, whose husband was killed in the mine, had fought the government's decision.
Environment Minister Nick Smith said there was no new information for state-owned coal miner Solid Energy to change its 2014 view that a safe re-entry was not possible.
"I remain doubtful of claims that the mine can be safely re-entered. The mine is full of methane and is likely to have residual heat sources capable of triggering an explosion if there was a source of oxygen. There is the added risk of rockfalls," he said.
"I do appreciate the huge loss families have faced with the loss of loved ones at Pike, and the added pain of not being able to recover their men. However, you cannot justify putting further lives at risk. "
Dr Smith said the single exit design of the mine was a fundamental safety flaw and the government supported the decision that re-entry was not practically possible.
Solid Energy is working to put in a seal about 30m into the mine's drift and Dr Smith said there was about a week's work needed to complete the first phase of the project.
It deferred work on the project for a week in the lead up to Saturday's sixth anniversary of the disaster.
The area the mine is in is being returned to the Department of Conservation for inclusion in the Paparoa National Park and a memorial 45km Great Walk is being created.