NZ action urged to fight superbugs

NZ Newswire
21/09/2016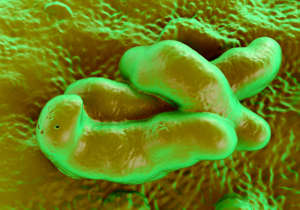 © Getty Images Medical experts are urging the government to take action to prevent a major health crisis as the prevalence of antibiotic-resistant superbugs rise.
The New Zealand Medical Association says the country is becoming increasingly vulnerable to the health effects of antimicrobial resistance which threatens the effective prevention and treatment of a range of infections.
It has joined with The Royal Australasian College of Physicians and New Zealand College of Public Health Medicine to urge the government to ensure its AMR strategy is fit for purpose.
An action plan from the Ministry of Health to tackle AMR is due in May 2017 and the association says it needs to be a national priority, which will need commitment and leadership from all sectors in New Zealand.
The call comes as the United Nations holds a special meeting on AMR in New York on Wednesday (Thursday NZT) and association chairman Dr Stephen Child says this shows the importance of the issue.
"Today's unprecedented United Nations discussion on this is a signal that world leaders are taking this seriously. It is important that New Zealand plays its part."
AMR happens when micro-organisms (such as bacteria, fungi, viruses, and parasites) change when they are exposed to antimicrobial drugs (such as antibiotics) - they are often called superbugs as medicines become ineffective.
"(It) is an increasingly serious threat to global public health that requires action across all government sectors and society," the WHO says.
It says without urgent action many of the medical breakthroughs of the last century could be lost through the spread of AMR.
The wanderlust of New Zealanders and its attraction to global visitors is set to play a part in introducing drug-resistant strains of different pathogens into New Zealand at an increasing rate says the The Royal Australasian College of Physicians.
"Infection controls, prescribing guidelines and research to develop new antimicrobials are required to treat a growing number of infections that are resistant to antibiotics," said RACP New Zealand president Dr Jonathan Christiansen.
"A centrally driven, nationwide AMR programme is essential for New Zealand to achieve a collaborative, whole of sector response to the most significant global health issue of the 21st century," he said.