NZ and China sign organic food agreement

NZ Newswire
24/11/2016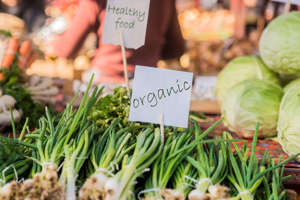 New Zealand consumers have been told they can have increased confidence in organic food from China after the signing of an agreement between the two countries.
The Ministry for Primary Industries says the Mutual Recognition Arrangement for Certified Organic Products supports the growth of the organics industry in New Zealand.
MPI plants, food and environment director Peter Thomson says it will also provide greater assurance for consumers in New Zealand.
He says MPI has assessed the Chinese system and found it to be robust.
"This new arrangement, and the assessment required to conclude it, provides MPI with knowledge and confidence in the supply of organic produce from China," he said.
Exports of organic produce to China are worth $27 million.
Mr Thomson said that was likely to grow with the reduction in compliance costs and the certainty the arrangement provided New Zealand exporters.
The arrangement will take effect from mid-2017 and excludes aquaculture, apiculture, and textiles.
The ministry says all imports into New Zealand will still need to meet all food safety and biosecurity requirements.