NZ central bank chooses SIA's Perago

NZ Newswire
18/04/2016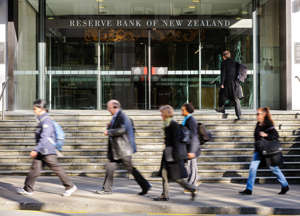 © Bloomberg/Mark Coote NZ central bank chooses SIA's Perago New Zealand's central bank has chosen European technology firm SIA to supply and support a new real-time gross settlement system (RTGS) that will replace the current exchange settlement account system (ESAS).
The Reserve Bank will use a Perago RTGS system supplied by SIA's South African subsidiary, Perago, which is already used by a number of central banks in Scandinavia, deputy governor Geoff Bascand said.
The bank's existing ESAS system, which processes payments, had been earmarked for an upgrade and its features will largely be incorporated into the replacement, including auto-overnight reverse purchase of eligible securities, tiered interest, authorisation and liquidity management features, and key interfaces to the SWIFT messaging system, Mr Bascand said.
"We sought a system with substantial processing capacity and the Perago solution will allow for significant volume growth and high throughput rates," he said in a statement.
"Our preferred approach was to find and use an existing off-the-shelf system rather than build a new bespoke system. The contract with SIA achieves that goal."
The Perago system means the Reserve Bank will also replace its underlying payment systems IT infrastructure, which is currently integrated with the bank's corporate IT infrastructure.
Last month, the Reserve Bank said it would keep and upgrade its NZClear security settlement and depository business after a tender didn't attract suitable bids.