NZ considers US Afghanistan troop request

NZ Newswire
29/05/2017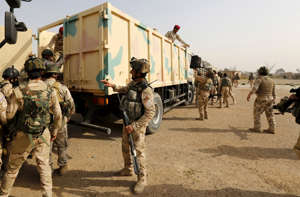 New Zealand could send more troops to Afghanistan after a request from the United States.
The news comes after Australia's Defence Minister Marise Payne responded to a request for assistance from NATO by announcing its presence would grow by 30 troops, from 270 to 300.
The request from New Zealand is much smaller according to Defence Minister Mark Mitchell.
""The United States has formally requested that New Zealand increase its contribution in Afghanistan, by two additional personnel," he said.
"The Government is considering the request and will make a decision in due course."