NZ dairy export prospects improving

NZ Newswire
17/08/2016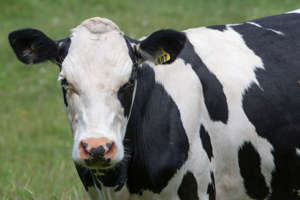 © Dave Rowland/Getty Images Falling cattle numbers attributed to dairy price slump China's imports of dairy products jumped 26 per cent in the 12 months ended June 30 while growth in European Union milk production slowed for a third month in May, signs that the global dairy market may be starting to return to balance.
Fonterra's Global Dairy Update says European milk production growth is at its slowest since early 2015 and rose just 1 per cent in May from the same month last year, for a 12-month gain of 4 per cent.
Milk output fell 2 per cent in both Australia and New Zealand in the 12 months ended June 30 and US production gained 1 per cent.
Global dairy exports, which lag behind production data as milk is processed and brought to market, remain strong based on data in Fonterra's monthly update.
New Zealand dairy exports rose 7 per cent in the June 30 year and Australian exports were up 8 per cent in the 12 months ended May 31. EU exports climbed 12 per cent in the year to April 30, while US exports fell 8 per cent in the year ended May 31.
The US continued to see increased domestic demand and less competitive export prices, Fonterra said.
China led growth among dairy importers, with strong gains for whole milk powder, fluid and fresh dairy and infant formula.
Middle East and Africa imports fell 5 per cent.
The update comes after the latest GlobalDairyTrade auction this week which saw dairy prices soar more than expected as signs that a world-wide supply glut is easing bolsters optimism about the outlook.
Fonterra also on Thursday confirmed the final 10 cents per share payment of its previously announced dividend for the year of 40 cents a share.
The company has projected 2017 earnings per share of 50-60 cents, reflecting "performance improvements across the business".