NZ Dick Smith stores gone by month-end

NZ Newswire
19/04/2016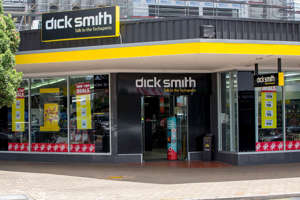 New Zealand's last Dick Smith stores will close at the end of April.
The receivers of the failed consumer electronics chain have now notified all stores in Australia and New Zealand of when they will shut shop for good.
The majority of Dick Smiths 390 stores across Australia and New Zealand began closing in April, with the final 21 in Australia slated to shut their doors on May 3. The last stores close in New Zealand on April 29.
"This has been a difficult and uncertain time for employees and we have really appreciated their assistance and commitment," Ferrier Hodgson receiver James Stewart said in a statement on Tuesday.
Preferential entitlements of New Zealand employees rank ahead of the secured creditors, and are expected to be paid in full up to a maximum statutory limit of $NZ22,160 under New Zealand law.
It is anticipated that the payment of employee entitlements including annual and long service leave should be completed by mid-June 2016.
Dick Smith has been forced to close after receivers were unable to find a buyer for the bricks and mortar stores.
Online retailer Ruslan Kogan bought the brand and its online business in March.