NZ dollar heads for small weekly dip

NZ Newswire
17/06/2016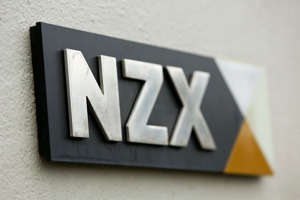 The New Zealand dollar is heading for a 0.2 per cent decline against the greenback this week as investors shy away from taking strong positions ahead of June 23 referendum in the UK on whether to quit its membership of the European Union.
The kiwi traded at 70.41 US cents at 5pm in Wellington from 70.55 cents on Friday in New York last week. It was little changed from 70.46 cents at 8am, down from 70.76 cents on Thursday. The trade-weighted index fell to 75.16 from 75.59 yesterday, and is heading for a 0.6 per cent decline this week.
A BusinessDesk survey of seven currency analysts on Monday predicted the kiwi would trade between 68.80 US cents and 72 cents this week. Three picked a decline, three expected little change in the currency, and one projected it to gain.
Polls this week had shown growing support for UK to leave the EU, though the murder of Labour MP Jo Cox which is speculated to have been linked to the referendum, has tempered support for an exit. The British pound recovered some of its recent losses on the prospect of a successful 'leave' vote, known as 'Brexit', and the kiwi fell to 49.46 pence from 49.90 pence on Thursday.
"The murder in London has changed the skew on Brexit a little bit," said Tim Kelleher, head of institutional FX sales NZ at ASB Institutional in Auckland. "It's really hard to see the kiwi break out of the 69.50 to 71.50 (US cents) range ahead of Brexit."
The local currency fell to 73.39 yen from 73.75 yen on Thursday, having touched a three-year low against Japan's currency after the Bank of Japan held off adding more stimulus. Japan's Finance Minister Taro Aso on Friday said he was concerned with the currency's strength, and officials from his office, the BOJ and Financial Services Agency met to discuss the action in the markets.
The kiwi declined to 95.45 Australian cents from 95.71 cents on Thursday, and decreased to 4.6388 Chinese yuan from 4.6520 yuan. It was little changed at 62.62 euro cents from 62.74 cents.
New Zealand's two-year swap rate increased two basis points to 2.26 per cent, and 10-year swaps gained three basis points to 2.74 per cent.