NZ dollar remains in demand

NZ Newswire
30/06/2016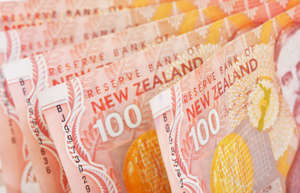 The New Zealand dollar is heading for a 4.3 per cent quarterly gain amid perceptions the global economy will prove more resilient to Brexit than it was to the global financial crisis, keeping intact demand for high-yielding currencies.
The trade-weighted index was at 75.97 at 5pm in Wellington, from 75.93 on Wednesday and up from 72.88 three months ago.
The kiwi was little changed from Wednesday at 70.84 US cents, having gained to as high as 71.36 cents overnight, and has gained from 69.03 cents on March 31.
Globally, investors have regained some of their nerve after sifting through the rhetoric and doomsayers on the UK's vote to leave the European Union.
The Chicago Board Options Exchange's Volatility Index, known as Wall Street's 'fear gauge', jumped as high as 26.72 on Monday after the Brexit vote last Thursday in the UK. It fell back to 16.64 overnight. In October 2008 it spiked as high as 89.53 in the wake of Lehman Brothers filing for bankruptcy the previous month.
"The market has been talking about a Lehmans moment, a Bear Stearns moment and whether Brexit was one of those," said Westpac's Robert Rennie.
"But leverage and liquidity are very different, we've been through multiple stress tests and central banks know what to do."
He said fallout from Brexit is likely to be localised to the UK and Europe and the reality is any exit won't happen fast.
The kiwi didn't move much after government figures showed residential building consents declined 0.9 per cent in May with Auckland permits still falling short of demand.
It also was little changed after the ANZ Business Outlook showed New Zealand businesses grew more optimistic in June, with a net 20 per cent of firms surveyed expecting better economic conditions in the coming year, up from a net 11 per cent in May.
The New Zealand dollar declined to 95.30 Australian cents from 95.60 cents, slid to 52.88 British pence from 53.09 pence, fell to 4.7014 yuan from 4.7094 yuan and slipped to 63.79 euro cents from 63.97 cents.
The kiwi gained to 72.67 yen from 72.45 yen.