NZ dollar up as market mulls Trump moves

NZ Newswire
24/01/2017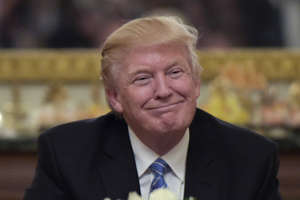 The New Zealand dollar climbed to its highest level in more than two months as markets assess the prospects of US president Donald Trump's policy plans and after a court ruling that the UK's Brexit must be triggered by a parliamentary vote.
The kiwi rose as high as 72.77 US cents and traded at 72.39 cents as at 8am in Wellington from 72.44 cents late on Tuesday. The trade-weighted index rose to 79.09, having earlier touched its high for the year of 79.30, from 78.96.
The greenback has been held back by comments this week from US Treasury Secretary nominee Steven Mnuchin that its strength could be a short-term negative for the US economy, while Trump was busy signing executive orders to revive key oil pipeline projects while criticising environmental regulations.
The British pound initially weakened after the UK Supreme Court ruled that the parliament must vote before article 50 can be triggered to pull the UK out of the EU, a step that may slow the Brexit.
Closer to home, Australian inflation data on Wednesday may give a flavour for New Zealand's figures a day later, with both expected to show the impact of higher oil prices.
"The USD continues to be left in the doldrums as markets look for fresh direction from the new US president," said ANZ's David Croy.
"We can see good reasons for NZD strength, but caution that the move may start to fade should the market subscribe to Donald Trump's bold ambitions".
New Zealand inflation was 0.2 per cent in the final three months of 2016 for an annual rise of 1.2 percent, according to the median in a BusinessDesk poll. That puts the annual rate back within the Reserve Bank's target band for the first time in more than two years.
The kiwi traded at 95.58 Australian cents from 95.50 cents, advanced to 4.9668 Chinese yuan from 4.9622 yuan, rose to 67.53 euro cents from 67.29 cents, was at 57.89 British pence from 57.83 pence and climbed to 82.48 yen from 81.60 yen.