NZ experiences warmest year on record

NZ Newswire
8/01/2017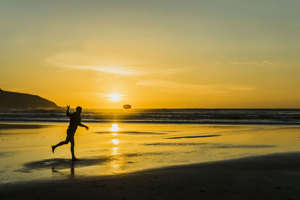 Last year was New Zealand's warmest year in more than a century.
But for a large part of the country it was also very wet.
Climate researchers at NIWA have released their latest data showing across New Zealand temperatures were up to 1.2 degrees above average, making it the hottest year since records began in 1909.
Richmond residents were given extra reason to smile, recording New Zealand's highest annual sunshine total on record.
Only the Bay of Plenty recorded less sunshine than usual.
But despite the sunshine and the warm temperatures, large parts of the country also received above average rainfall.
Parts of the Kapiti Coast, Tasman, West Coast and Fiordland saw rainfall at up to 149 per cent of their normal annual total.
Parts of the eastern North Island, south of Napier, and parts of the eastern South Island north of Christchurch received less rainfall than average.