NZ firms lag in women in top jobs: survey

NZ Newswire
7/03/2017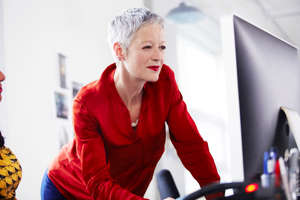 New Zealand sits near the bottom of the pack for the ratio of women in senior business roles, according to an international survey.
Just 20 per cent of senior management positions in New Zealand are held by women in 2017, a report based on the Grant Thornton annual survey of 5500 companies says.
This was up 1 per cent from the past two years, but down 11 per cent on 2004, and left New Zealand 28th of the 36 countries in the study.
The global proportion of women in senior roles rose to 25 per cent, which the report says is the highest recorded, but is only "a marginal improvement" of 1 per cent on last year.
The report, released on International Women's Day on Wednesday, says the proportion of businesses worldwide with no women in senior management has also increased over the past year, from 33 per cent to 34 per cent.
In New Zealand, that figure fell from 42 per cent to 37 per cent, "one of the first positive changes since 2012".
But Grant Thornton NZ partner Stacey Davies says the country is still lagging well behind.
"Despite evidence linking diversity and improved business performance, the dial is shifting at a painfully slow rate," she said.
"This is a real concern for business growth as it suggests we aren't maximising the potential out there."
She said the reasons for the lack of progress were varied.
"However, this year we encountered a concerning sense that the issue has plateaued, as companies perhaps assume the diversity challenge has been dealt with," she said.
"The evidence tells us this is not the case."