NZ firms targeting gender pay gap: survey

NZ Newswire
24/01/2017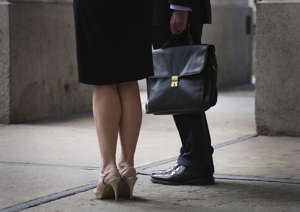 Most New Zealand companies acknowledge a disparity between what men and women are paid in their organisation.
Almost all of them, 97 per cent, are working on measures for pay equality, according to a survey by recruitment company Robert Half.
Of 100 human resources managers questioned, 82 per cent acknowledged a difference in salaries between men and women in their firm.
Robert Half NZ general manager Megan Alexander says pay disparities should be concerning to any company.
"An individual's work ethic and ambition, regardless of gender, needs to be rewarded with a competitive salary to match the results and value the professional brings," she said.
"In today's competitive employment environment, where skills shortages are common, companies cannot afford to miss out on the benefits of a diverse talent pool."
She said it was encouraging to see that New Zealand firms were responding to the issue.
Measures being taken by companies to close the gender gap (multiple answers permitted):
* Pay transparency - 30 per cent
* Linking promotions to fixed pay rises - 30 per cent
* Salary audits - 28 per cent
* Monitoring promotions and pay rises - 27 per cent
* Eliminating salary negotiations when starting a job - 19 per cent
* Open discussion on salary setting, pay rises and bonuses - 12 per cent
* None - 3 per cent.