NZ First accused of `appalling behaviour'

NZ Newswire
20/09/2016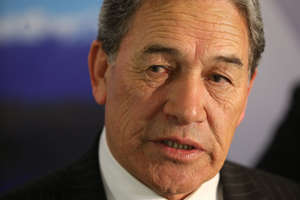 © Fiona Goodall/ Getty Images NZ First leader Winston Peters Ministers say NZ First's "appalling behaviour" has wrecked plans for parliament to sit on Friday to pass five treaty settlement bills.
Leader of the House Gerry Brownlee and Treaty Negotiations Minister Chris Finlayson say NZ First agreed that all the bills could be passed on voice votes but has reneged on the deal.
Using voice votes means parties don't have to have all their MPs on deck for counted votes, which would have made the Friday sitting possible.
Because NZ First has withdrawn its support for two of the bills, and could challenge others, the agreement has fallen through.
"Appalling behaviour by NZ First will unfortunately delay the passing of five Treaty of Waitangi bills this week," the ministers said.
"Over 400 iwi members had made travel and accommodation arrangements to come to Wellington and be at parliament for this historic occasion."