NZ Football records $989,000 surplus

NZ Newswire
26/05/2016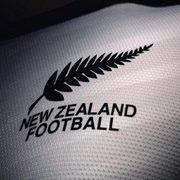 © Facebook / New Zealand Football NZ Football records $989,000 surplus New Zealand Football has recorded a surplus of close to $1 million for 2015 after hosting an "extremely successful" men's Under-20 World Cup.
It was the eighth straight year that NZF has had a surplus and the latest figure was $989,000, which included a $1.07m transfer from the international teams reserve set up in 2011 to fund international activity.
A further $1.7m remained in that reserve, while general reserves were boosted by a further 20 per cent, NZF's annual congress in Auckland was told on Thursday.
Revenue for the year was $11.4m, an increase of $900,000 resulting from increased funding from world body FIFA and tournament prize-money earned during the period.
NZF said the U20 World Cup delivered a profit of $877,000 to be reinvested into the game locally, where participation rates were continuing to rise.
Expenditure rose by 13 per cent, and reasons included an increased international programme and the broadcasting of the national league.
Chief executive Andy Martin said NZF's financial position provided the base to grow the game in New Zealand and to seek new investment to fund future international programmes.
Over $3.3m was invested in the grassroots game and about $4.3m in the international programme.