NZ fourth in world literacy: OECD

NZ Newswire
28/06/2016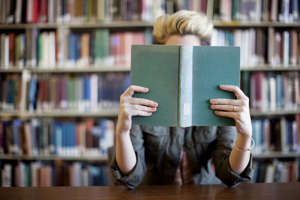 © Rex Images New Zealand now ranks fourth in the OECD's adult literacy rankings, compared to 12 place two decades ago. New Zealand has climbed from 12th to fourth in adult literacy ratings in the last two decades - but stark differences in education levels still exist across ethnic lines, the OECD says.
The organisation's Survey of Adult Skills has found New Zealand adults are fourth when it comes to literacy - only behind Japan, Finland and the Netherlands, 13th in numeracy and fifth in problem solving with technology when compared to other OECD countries.
That ranking compares to 12th place in 1996 for literacy and shows numeracy at about the same ranking as two decades ago, according to the Minister for Tertiary Education, Skills and Employment Steven Joyce.
"The progress we have made is a real tribute to the adult educators and all those involved in improving literacy in New Zealand," Mr Joyce said.
"The numbers of adults accessing help with their literacy and numeracy has quadrupled between 2010 and 2013 from 36,200 to 175."
Problem solving in "technology-rich environments" has never been tested before.
But while the report found age, gender and social differences made less difference to adult education levels in New Zealand than in other countries, sharp differences still existed among ethnicities, particularly among Maori and Pacific peoples.
However, they said the gap had significantly shrunk in the last 20 years, with numeracy rising sharply among Maori while remaining fairly similar for the total population.
The survey also found while New Zealand's immigrant population was one of the most skilled across the OECD, people born in New Zealand but who spoke English as a second language were over-represented among adults with low skills.
"The results show that our system is on the right track. In the years ahead we will focus particularly on lifting numeracy skills further, while seeking to maintain our strong performance in literacy and problem-solving," Mr Joyce said.