NZ gender pay gap growing: PSA

NZ Newswire
7/10/2016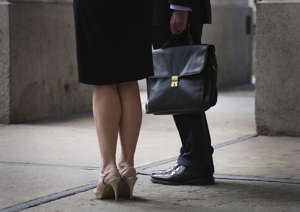 © Philip Toscano/ Press Association The pay gap between Kiwi men and women is growing, the Public Service Association says. New Zealand's gender pay gap is widening, the Public Service Association says.
Statistics New Zealand figures show men's hourly earnings were 12 per cent higher than women's in June 2016, up from 9.9 per cent in 2014.
PSA assistant national secretary Kery Davies said men are making on average $4 an hour more than women.
"Over a 40-hour week that's $163.60 that a woman can't use to feed her family and save for her retirement," she said.
The Joint Working Group on Pay Equity Principles, formed in May, is currently considering recommendations made by organisations including unions and businesses.
"New Zealand women are worth 100 per cent - and we call on the government to reverse this dangerous trend," Ms Davies said.