NZ govt gives $22.2m to cyber crime team

NZ Newswire
4/05/2016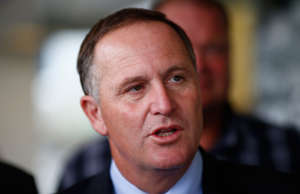 The government is clicking "buy" on the $22.2-million bill for setting up a national cyber security response team.
Prime Minister John Key confirmed the funding - which will be part of this year's budget - for the computer emergency response team (CERT) at the country's first Cyber Security Summit in Auckland on Thursday.
In December, the government announced it was developing the team, which would "act as a single entry point for organisations or individuals needing assistance".
It would provide information to businesses, government and individuals so they can protect themselves from cyber threats.
In his speech, Mr Key said more than 856,000 New Zealanders were affected by cybercrime annually and a report had put the cost of cybercrime last year at $257m.
Many small businesses were not aware of, or didn't have the capability to deal with, cyber-attacks.
A partnership between the government, private sector and NGOs, CERT would start work in the first quarter of 2017, Mr Key said.
"It's a concrete step towards better protecting New Zealand against cyber-attacks," he said.