NZ helps Samoa protect itself

NZ Newswire
10/08/2016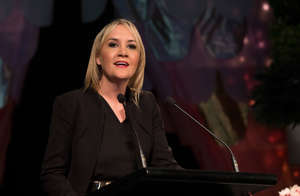 © Getty Images Civil Defence Minister Nikki Kaye The government has put together a $750,000 package to help Samoa protect itself against natural hazards.
It's funded by the Ministry of Foreign Affairs and Trade and delivered by the Ministry of Civil Defence and Emergency Management.
Civil Defence Minister Nikki Kaye announced the package at a reception in Apia.
"Samoa is vulnerable to natural disasters and the personal, social and economic impact often associated with them," she said.
"Three severe tropical cyclones in the last 15 years caused 26 fatalities and substantial economic loss."
The money will be used to improve early warning systems, provide additional training and develop evacuation plans.