NZ house prices fastest rising: report

NZ Newswire
6 days ago
New Zealand has topped the list of the world's fastest rising house prices, according to a Chinese international property website.
Juwai, who consider themselves the experts in property for Chinese looking to buy overseas, says New Zealand's property prices have recorded a 10.43 per cent year-on-year increase this year.
They analysed 45 world housing markets, ranking New Zealand number one, directly ahead of Romania, Germany, Turkey and Canada.
The UK came in at 16 on the list and Australia at 22.
"New Zealand has overtaken Europe to take the lead as the strongest performer this quarter with a 10.43 per cent increase. In contrast, the Australian market underwent a gradual slowdown," the site found.
"Nationwide (in New Zealand) median housing prices surged as much as 10.43 per cent, a 5.19 per cent year-on-year increase from the year before."
Housing availability and affordability remains a major issue for the New Zealand government, but Prime Minister John Key said on Monday it was a matter of supply and demand and must be put into perspective.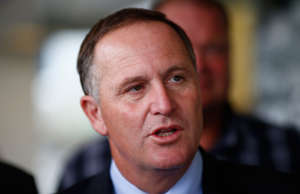 "There is a time period that you go through, and whether it's special housing areas or the redevelopment and release of government land, or it's ensuring there's more private sector properties that can be redeveloped in brownfields, all of those things take some time," he said.
According to the Juwai report Russia remains the worst-performer, followed by Egypt and Hong Kong.